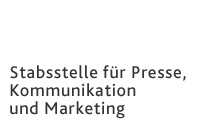 Contact
Executive Department for
Press, Communication and Marketing
Adolf-Reichwein-Straße 2a Gebäude AVZ (Gebäudeteil AR-NA) 57068 Siegen
Phone:&nbsp&nbsp&nbsp +49 (0)271/740-4915 Fax.:&nbsp&nbsp&nbsp +49 (0)271/740-4911 E-Mail:&nbsp&nbsppresse@uni-siegen.de
Exchange Students from around the World
The Welcome Weeks help make the University of Siegen's new international students feel more at home.
65 international students are starting new at the University of Siegen this year. To help ease their transition to Germany, the International Student Affairs (ISA) office has traditionally offered a Welcome Weeks event. The program kicked off with a visit to the Audimax, where Nathalie Bourin-Budig of the ISA welcomed the 'Incomings.' Working together with Siegen students Jonas Vollert and Timon Turban, Bourin-Budig organized colorful and varied Welcome Weeks program.
The students hail from Turkey, Azerbaijan, Jordan, China, Moldavia, Chile, Argentina, Italy, Greece, Taiwan, Kenya, Spain, Slovakia, Georgia, and Italy. Their studies at the University of Siegen are made possible through programs from the German Academic Exchange Service (DAAD), Erasmus, and other international partnerships. Upon arrival, they are given a helping hand as they learn their way around the university, the city, and the region — and are encouraged to make contacts with each other. The first meeting covered a variety of organizational questions, as well as a few icebreaker activities. Many of the international exchange students are excited for their time in Germany, but some admit to experiencing a bit of homesickness. Being a member of a group can help, says Nathalie Bourin-Budig, who has for many years tended to the needs of the Incomings. "We're like a little family," she says.
The Welcome Weeks program includes German-language workshops and campus tours, as well as a joint visit to the Mensa (cafeteria), a bowling evening, and city tours of Siegen and Freudenberg. The Erasmus Student Network (ESN) also organized city rallyes, game evenings, and a hike up the Kindelsberg. An excursion to the Haus der Geschichte [Museum of Modern German History] in Bonn is also planned.