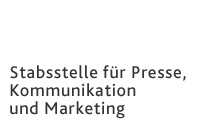 Contact
Executive Department for
Press, Communication and Marketing
Adolf-Reichwein-Straße 2a Gebäude AVZ (Gebäudeteil AR-NA) 57068 Siegen
Phone:&nbsp&nbsp&nbsp +49 (0)271/740-4915 Fax.:&nbsp&nbsp&nbsp +49 (0)271/740-4911 E-Mail:&nbsp&nbsppresse@uni-siegen.de
Mensa AR No Longer Available as Working Space
Given the low demand and high energy overhead, Mensa AR will no longer be available for use as a working space. The changes go into effect on July 29.
In recent weeks the Mensa at Adolf Reichwein campus has been open to students between 7:30 am and 6 pm as a place for learning and working. The demand for working space of this kind has fallen sharply with the end of the lecture period; in light of the high energy overhead for keeping the space open, the offering will be cut, at least for now, starting on August 1. The outdoor terrace of the Mensa and the Cafeteria will, however, remain accessible via the passage near Mankelmuth and can be used for studying during the university's standard hours of operation, as will the Bistro.
At the Campus Unteres Schloss, the Studierendenwerk Siegen offers working space in the Cafeteria and Mensa during university hours of operation.