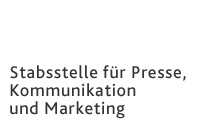 Contact
Executive Department for
Press, Communication and Marketing
Adolf-Reichwein-Straße 2a Gebäude AVZ (Gebäudeteil AR-NA) 57068 Siegen
Phone:&nbsp&nbsp&nbsp +49 (0)271/740-4915 Fax.:&nbsp&nbsp&nbsp +49 (0)271/740-4911 E-Mail:&nbsp&nbsppresse@uni-siegen.de
Quantum Physics at an Elite International Level
From research group to collaborative research center: Work from the particle physicists at the University of Siegen drawing worldwide attention.
Scientists at the University of Siegen are researching theoretical elementary particle physics at an elite international level. Their strong performance has led to the creation of a Collaborative Research Center Transregio (CRC/TTR) for this field, as well as strong praise in an assessment of the prior project by the German Research Foundation (DFG). From 2013 to 2019, researchers in Siegen and the TU Dortmund worked under the title "Quark Flavour Physics and Effective Field Theories," researching the properties of the fundamental building blocks of matter, known as quarks. The project was shaped by an extraordinary success: The DFG assessed the Siegen research group as not only having improved the state of flavour physics worldwide, but also in many areas surpassing the stated goal of the project. This is a tremendous boost for the visibility of the University of Siegen.
Flavour physics is a subset of particle physics. Quarks appear in six different varieties, or 'flavours.' A quark of one flavour can transform into a quark of another flavour, however. The research group aimed to improve the theoretical understanding of these transformations at a qualitative and quantitative level. In this vein, the theoretical spectrum for the execution of precision measurements was significantly improved.
The success of the project can also be measured by the support it has received from above: In 2016, the DFG extended its support for an additional three years. In 2019, the team—now working with the Karslruhe Institute of Technology and the RWTH Aachen—launched a Collaborative Research Center Transregio focused on "Particle Physics Phenomenology after the Higgs Discovery." It provided a larger stage for the research work to continue. "This shows the high level at which particle physics at the University of Siegen is moving. We are naturally quite pleased with the positive assessment by the DFG," says Prof. Thomas Mannel, Prorector for Research and the spokesman for the research group.
His team has also helped strengthen Siegen's role as a leading international site for flavour physics. Numerous aspects of the project's work have been quoted by other researchers and featured in discussions around the world. The DFG praised not only the international visibility of the project, but also its promotion of early-career researchers, including the outstanding mentorship and the integration of master's and doctoral students. There was also praise for the extensive support for the project by the university administration. "All of this serves as both affirmation and incentive. The research group truly laid the crucial groundwork that has allowed us in the past two years to continue with an outstandingly well outfitted collaborative research center," Mannel says.