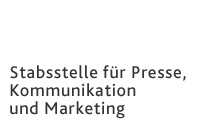 Contact
Executive Department for
Press, Communication and Marketing
Adolf-Reichwein-Straße 2a Gebäude AVZ (Gebäudeteil AR-NA) 57068 Siegen
Phone:&nbsp&nbsp&nbsp +49 (0)271/740-4915 Fax.:&nbsp&nbsp&nbsp +49 (0)271/740-4911 E-Mail:&nbsp&nbsppresse@uni-siegen.de
University of Siegen looks forward to collaboration with India's first Digital University
The University of Siegen and the Digital University Kerala (India) start an intensive cooperation in the field of electrical engineering.
On Oct. 11 2022, the University of Digital Sciences, Innovation and Technology in Kerala (Digital University Kerala, India) signed a memorandum of understanding with the University of Siegen to collaborate in electrical engineering, particularly the field of circuits and nanosystems for AI.
"By establishing centers of excellence, we hope to promote practical research activities and raise the bar of the higher education sector.", said Kerala Chief Minister Mr. Pinarayi Vijayan, who was present at the signing ceremony alongside Industry Minister Mr. P. Rajeeve.
For the University of Siegen, the implementation of the MOU specifically means a joint research and development cooperation in the field of electronic circuits and micro/nano-technology, as well as the exchange of students, junior scientists and faculty members for study, research, training and discussion purposes.
In parallel and in the same meeting, the Digital University of Kerala also signed MoUs for research collaboration with British Universities of Manchester, Oxford and Edinburgh. "We are very pleased to have the opportunity to support the Digital University Kerala along with these three renowned universities. Thus, we will not only be able to advance research in artificial intelligence, sensors, and graphene together, but will also benefit from joint quality assurance and benchmarking." said Prof. Bhaskar Choubey, department speaker for the Department of Electrical Engineering and Computer Science at the University of Siegen.
Currently, both the University in Siegen and the Digital University are setting up clean rooms for nanofabrication and nanoanalytics. An INCYTE (Interdisciplinary Research Center for Nanoanalytics, Nanochemistry, and Cyber-Physical Sensor Technologies) is being built in Siegen, and the Digital University is planning the India's national facility on graphene.
In addition those in attendance included Prof. Andre Geim (Manchester University, Nobel Laureate in 2010 for discovery of Graphene), Chief Secretary of Kerala - Dr. VP Joy, Prof. Harish Bhaskaran (University of Oxford), Prof. Sethu Vijayakumar (University of Edinburgh), Prof. Saji Gopinath, Vice Chancellor of the Digital University and Prof. Alex James from Digital University of Kerala.