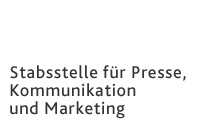 Contact
Executive Department for
Press, Communication and Marketing
Adolf-Reichwein-Straße 2a Gebäude AVZ (Gebäudeteil AR-NA) 57068 Siegen
Phone:&nbsp&nbsp&nbsp +49 (0)271/740-4915 Fax.:&nbsp&nbsp&nbsp +49 (0)271/740-4911 E-Mail:&nbsp&nbsppresse@uni-siegen.de
Here to Stay
Dr. Amrita Datta; Foto/Photo: Sascha Hüttenhain
More and more highly qualified people from India are coming to work in Germany, and many of them stay permanently. So what's different now, and what does it mean for the future? This is the topic which the sociologist and STAR scholarship holder Dr. Amrita Datta is researching at the University of Siegen.
There has long been an Indian community in Germany, but it was never very large. However, over the past few years, an increasing number of highly educated people from India have been moving to Germany to work or study. In 2020, there were over 150,000 Indian residents in Germany. Their number has more than tripled over the last ten years. What brings them here? How do they live and what are their plans for the future? These questions underpin the research by the sociologist Dr. Amrita Datta at the University of Siegen.
Previously, people from India usually came to Germany to work for a period and then returned home. Now many of them stay long-term, or even permanently: »They buy their own houses and send their children to German schools.« In the past, these families chose international schools because they knew they weren't going to stay.
»I want to find out why this has changed,« says Datta. The postdoc holds a Marie-Skłodowska-Curie scholarship in the Department of Sociology at the University of Siegen as well as a scholarship from the STAR program – and, since moving from India to Germany, she herself belongs to the group that's the subject of her research.
Observation and interviews
Through a kind of snowball system, the researcher looked for Indians living in Germany. Her target group consists of highly qualified professionals and students. As far as the Covid-19 pandemic allows, Datta observes them in their daily life and interviews them. She asks them what it was that prompted them to move to Germany. Did they have specific reasons for leaving India? Was there any particular factor that made them choose Germany?
The researcher is also interested in their daily lives. Do they still eat Indian food? What schools do their children attend? How do Indian men and women date in Germany? What about gender roles? And how free do Indian women feel in Germany, also compared to India?
After collating the data, the 37-year-old analyzes it. In particular, she looks for patterns. For example, she analyzes whether and to what extent observations recur, and whether certain statements crop up repeatedly. She also uses data from the Statistisches Bundesamt (Federal Statistical Office) to provide background for her observations.
A new life in Germany
Datta came to Germany for the first time in 2013. Back then, she held a scholarship from the Hanns-Seidel-Stiftung at the Humboldt-Universität zu Berlin. It was the first time she had ever been outside of India. At the time, her focus was on the extent of social exclusion and inclusion of the Indians in Germany. Her field research involved asking immigrants from India living in Berlin about their experiences.
At the same time, the young researcher discovered a new life for herself in Germany. »Suddenly I felt very free,« she says. »As a woman I was able to go outside at any time of day or night and feel safe. And I could move freely without any harassment.« In India, she had experienced the opposite, especially after a lurch to the right by the government in 2014. After furtherperiods in Germany at the University of Cologne in 2016 and 2017, the sociologist decided to relocate to Germany. She wanted to search intensively for answers to her questions on the ground.
Since fall 2021, the postdoc researcher has been conducting research at the University of Siegen. She's supported by her two scholarships. »Especially the STAR scholarship has been a great help,« she says. STAR is short for Sensing and Sensibility – Transcending Disciplines for a Responsible Future. It's a training and mobility program funded by the European Union. Scholarship holders can take part in special training courses, get support building a network and organize extended periods abroad.
»The program is great for me and my research,« says Datta. »I've found the university very helpful, and in particular the Welcome Center really helped me find my feet in Siegen.« That included, for example, helping her find an apartment in Siegen and support with the documents required by the Foreigners Office.
Gender roles also play a part
For her field research, the scientist first spent two periods of three months in Cologne and Berlin. She can already present her initial findings. Datta states that the EU Blue Card significantly boosted immigration to Germany. Anybody who holds this card as a highly qualified foreigner with above-averageearnings can not only work in Germany, but after 33 months they can apply for an unlimited residency permit. If they can prove proficiency in German, they can even shorten this time to 21 months. »For lots of Indians, this is an attractive system that allows them to plan their future,« says Datta.
The Covid-19 pandemic also played a role. Initially, it restricted mobility, but now it's actually driving immigration to Germany. »Many Indians have told me they learned to appreciate the German healthcare system during the pandemic,« says Datta. »For them it's an incentive to make Germany their permanent home. That's as long as they have the option of at some point bringing their aging parents here, where they'll get better care.«
Another striking development is that, while the majority of Indians coming to Germany are still men, women are catching up. The share of women is rising steadily, and currently stands at around 36 percent. »Above all, single Indian women find lots of advantages of working in Germany,« says Datta. »They have much more freedom to make their own choices.« They point out that arranged marriages are still common in India, while women in Germany can live freely without anybody interfering.
As more and more well-educated Indians can work in Germany, send their children to German schools, buy their own houses, and bring their families over, that is likely to have far-reaching consequences. »Firstly, I expect that Indians will become even more visible in German public and personal spaces,« says Datta. »And secondly, it will of course also impact German society if the trend continues.« The immigration of young, highly qualified Indians offers great opportunities for both sides: »Jobs for young people are scarce in India, and Germany urgently needs qualified employees.«
Contact
Dr. Amrita Datta, Sociology, University of Siegen
E-Mail: amrita.datta@uni-siegen.de

COFUND-Programm STAR
The COFUND program »STAR: Sensing and Sensibility – Transcending Disciplines for a Responsible Future« at the University of Siegen offers international study and scientific exchange. The postdoc program is a training and mobility program that supports young scientists. It offers them an inspiring and productive environment where they can work on their research, further develop it, and build a global network. The EU program Marie Skłodowska-Curie Actions has been funding STAR at the University of Siegen since 2020. The project is integrated in the university's Research Promotion Division.
For more information
https://star.uni siegen.de/
https://forschung.uni siegen.de/  
Author (German text): Maria Berentzen
This article was first published in the research magazine future of the University of Siegen.