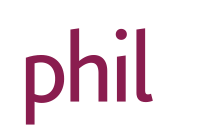 Application
Admission requirements
An above average first academic degree (Bachelor's degree or equivalent) in history, political science, sociology or in a related field of study with a final grade of at least "good" (local grade 2,5).
A very good command of English (equivalent to Level C1 of the CEFR) documented by internationally recognised test certificates (e.g. IELTS, TOEFL, Cambridge certificate). In some cases students can be exempted from submitting a formal test certificate, e.g. when students have obtained a BA degree from a university where the language of instruction was English.
Admission to the Master's program requires a proof of a study-related special qualification.

A study-related special qualification is ascertained when the submitted documents, in particular the transcript of records, the letter of motivation and the exposé show that the student has the ability to conduct independent scientific work and has the relevant methodological competencies that enable him/her to successfully complete the Master's program.




The assessment of the study-related special qualification is part of the application procedure. It is based on the submitted application documents (see application documents below)
Application deadlines
Summer semester 2023:

January 15, 2023 - please note that a study start in the summer semester implies an extension of the study period by 1 semester (5 semester study duration).
The application takes place via the online portal unisono.
Winter Semester (regular start of the programme)

1st application deadline: 15 May
(strongly recommended for non-EU students to allow sufficient time for visa procedures)
2nd application deadline: 15 July (open to all students EU and non-EU)
Applications will be received through the online system unisono.
Application documents (PDF)
short CV (English)
certified copies of your university entrance certificate
certified copies of university certificates, university diplomas with transcript of records and certified translations, if applicable
document for converting the grade according to the Bavarian formula (PDF template)
language certificates (if students have obtained a BA degree from a university where the language of instruction was English, this needs to be certified by the university)
a letter of motivation (750 to 1000) words in English with information about professional qualifications, personal motivation for the course of study described from a professional-scientific perspective. The letter should also describe professional goals (English) 
an exposé of research ideas for the applicant's potential Master's thesis of  2000 to 2500 words in English, which must meet scientific standards. A confirmation of authorship needs to be signed and attached to the document.
one letter of recommendation from a university professor in English
Applicants from PR China, Mongolia and Vietnam must include a certificate of the Academic Evaluation Centre (APS), which should be filed together with their application documents.
Certificates of vocational training, internships, social commitment can be taken into account and can be uploaded to the application portal 
If you have any questions about the application documents, please consult our FAQ
Further technical support for the application process can be found in the application guide
Update COVID-19: Due to the current situation we accept simple copies of documents (not certified). Furthermore we accept degree certificates in English, German, Spanish, Italian, French. The letter of recommendation as Email is sufficient. Please note however, that original documents, certifications of documents as well as  translations in English or German need to be handed in during enrollment in September

Important information
Please do not forget to "submit" your application in unisono (last step)
Please do not send copies by e-mail or post. The application documents can only be sent within the online system unisono
Please do not send originals of language certificates to the university (TOEFL, IELTS etc.. The proof must be uploaded in unisono

Please regularly check your unisono account for any updates on your application
Incomplete application dossiers cannot be processed.