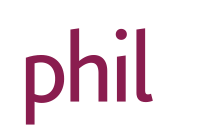 Profile
The M.A. "Roads to Democracies Historical and Contemporary Perspectives on Politics and Culture" is an international, interdisciplinary, and research-oriented Master of Arts program integrating the subjects of history, political science, and sociology. The full-time program has a duration of two years (four semesters).
The program aims to provide students with analytical tools and theoretical knowledge that help to understand and explain the interrelation between institutional structures, political processes, and the social and cultural foundations of democracy. Students shall develop a broad, comparative understanding of the mechanisms behind democratic processes from a historical and social scientific perspective. Thus, students will acquire the competence to assess present-day democratic developments on a national and supranational level. They will obtain theoretical knowledge and gain advanced insights into comparative research methods in history and the social sciences. The interdisciplinary curriculum focuses on political, economic, historical, social and cultural aspects of democratic ideas, institutions, and structures within and outside Europe.
International academic exchange is an important aspect of the program. It is strongly recommended that students spend a semester abroad with an Erasmus+ scholarship at one of the participating partner universities, e.g., University of Bologna, the University of Coimbra, Uppsala University, the University of Palermo, and others. The language of instruction and examination is English. However, students can also decide to complete their studies only in at Siegen University.
The study abroad period has the aim of enhancing academic and personal exchange across borders and allowing students to experience new contents, research methods and approaches. Furthermore, the study abroad period provides students with experience in working in international groups and with the opportunity for intercultural exchange.
Language of instruction: English
Fees:
No tuition fees are charged at University of Siegen.  Students need to pay approx. 260 EUR administrative fees which include the semester ticket for free public transport. During the semester abroad no fees are charged.
Degree: Master of Arts (M.A.)
Duration: 2 years / 4 semesters
Life in Siegen: please find further information on accommodation, finances etc. here