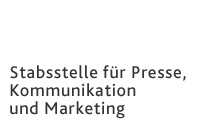 Contact
Executive Department for
Press, Communication and Marketing
Adolf-Reichwein-Straße 2a Gebäude AVZ (Gebäudeteil AR-NA) 57068 Siegen
Phone:&nbsp&nbsp&nbsp +49 (0)271/740-4915 Fax.:&nbsp&nbsp&nbsp +49 (0)271/740-4911 E-Mail:&nbsp&nbsppresse@uni-siegen.de
Sign Up Now for City Cycling
The University of Siegen will once again be participating in STADTRADELN (City Cycling). All members of the university community are encouraged to pedal off kilometers for the university team between May 28 and June 17. Registration is already open.
STADTRADELN challenges communities to form teams that spend 21 days doing as much of their daily travels as possible by bicycle.  The most active communities across Germany, as well as the best teams at a local level, will receive recognition. This year marks the second time that the City of Siegen and other communities in the district have taken part in STADTRADELN.
Students and employees at the University of Siegen can sign up to join the university team and begin racking up the kilometers. Entrants are welcome to form sub-teams within the larger university team, with their kilometers then added to the tallies for both the sub-team and the main one. Cyclists can register immediately on the homepage of STADTRADELN. The STADTRADELN app then tracks the pedaled kilometers, and the amount of CO2 emissions that are saved.
STADTRADELN is a campaign that harmonizes perfectly with the university's sustainability work and the "Siegen. Wissen verbindet" project. With the relocation of two more faculties into the inner city, bicycles are of growing importance. The new campus locations are slated to receive bicycle parking lots and bike-only streets. Several e-bike sharing stations are also slated to be established at the University of Siegen.
STADTRADELN is intended to show participants just how many benefits there are to cycling, while also staking a claim for greater support for cycling, climate projection, and quality of life.