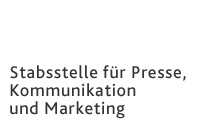 Contact
Executive Department for
Press, Communication and Marketing
Adolf-Reichwein-Straße 2a Gebäude AVZ (Gebäudeteil AR-NA) 57068 Siegen
Phone:&nbsp&nbsp&nbsp +49 (0)271/740-4915 Fax.:&nbsp&nbsp&nbsp +49 (0)271/740-4911 E-Mail:&nbsp&nbsppresse@uni-siegen.de
Südwestfalen Receives Digital Innovation Center for Europe
A "European Digital Innovation Hub" (EDIH) is rising in Südwestfalen, under the leadership of the University of Siegen. The hub is tasked with supporting companies from the region and throughout Europe as they engage in digital transformation. Over 4 mn. in funding in planned through the end of 2025.
Südwestfalen is the third-largest industrial region in Germany, and by far the largest region in North Rhine-Westphalia. Its backbone is formed by the region's many small and mid-sized enterprises (SME), including more than 150 so-called "Hidden Champions", meaning companies whose products are among the European and global market leaders. On November 1, Südwestfalen also became host to a "European Digital Innovation Hub" (EDIH). The hub is intended to support companies from the region and throughout Europe as they navigate the process of digital transformation. EDIH Südwestfalen is led by the University of Siegen and has received initial funding of more than 4 mn. euros through the end of 2025. The hub is part of the European Union's "Digital Europe" program, with aims to establish a comprehensive network of such innovation centers across the EU. 14 hubs of this type in total are initially planned for Germany.
"I am tremendously pleased that we prevailed in the national and international competition and were approved to set up EDIH Südwestfalen. With this step, the European Union is showing its confidence in our region's potential for the entire European community," says project director Prof. Thomas Ludwig from the University of Siegen. The innovation centers reflect the strategic orientation of EU politics to push Europe to be greener and more digital. The hubs should support companies — and in particular SMEs — as well as the public sector as they engage in this process. Each center has its own thematic specialties. If a specific problem cannot be handled at the local hub, then queries can be submitted to other EDIHs in the network. "The centers combine the benefits of a regional contact point and a Europe-wide network. Given the high export rates for the Südwestfalen economy, that represents a tremendous advantage," Ludwig explains.
EDIH Südwestfalen's specializations lie in artificial intelligence and cyber-security, as well as with establishing a deep understanding of the digitization process. "Artificial intelligence remains a major key technology that many companies are not yet fully harnessing. We provide support and advising on how AI can be used to optimize processes and increase competitiveness," Ludwig explains. The field of cyber-security is taking on increasing importance for companies as well: "Cyber-attacks have become not only routine, but also more professional. We want to help companies establish functional IT security capable of effectively fending off future attacks." The local innovation center is thus not just a point of contact for companies from the region, but also for potential applicants across Europe. "We provide consulting for companies in Barcelona and Gdansk as well," says Ludwig, who is looking to facilitate dialog between companies across the EU and promote international knowledge transfer.
In keeping with its thematic focuses, EDIH Südwestfalen will prepare a series of services and infrastructures for small and mid-sized enterprises. Employees will then be trained and closely involved in creating new concepts. "The economic success of Südwestfalen's SMEs is built atop the foundation of expertise the region's employees have acquired over decades. Our focus is clearly placed on the design of human-centered artificial intelligence and employee-focused cyber-security as well as socio-technical assistance systems," says Director Thomas Ludwig. EDIH's offerings supplement existing projects to help companies achieve digital transformation: this includes the Mittelstand-Digital Zentrum (SME Digital Center) at the University of Siegen as well as the "ATLAS – Automotive Transformation Platform Südwestfalen" research project.
Background:
The University of Siegen is joined at EDIH Südwestfalen by project partners Fachhochschule Südwestfalen, Ruhr-Universität Bochum, the Gesellschaft zur Wirtschafts- und Strukturförderung im Märkischen Kreis mbH, the gemeinnützige Gesellschaft für digitalisierte und nachhaltige Zusammenarbeit mbH (DNZ) in Siegen and HAGEN.WIRTSCHAFTSENTWICKLUNG GmbH. The innovation center is supported by funds form the European Union as well as the Federal Ministry for Economic Affairs and Climate Action (BMWK) and the Ministry of Economic Affairs, Industry, Climate Action and Energy of the State of North Rhine-Westphalia. EDIH has been funded for an initial three years, with good chances of further renewal.

Contact:
Prof. Thomas Ludwig (Project Director)
Tel.: +49 271-740 4763
Email: thomas.ludwig@uni-siegen.de