Solution Design Summer School - The Value of Waste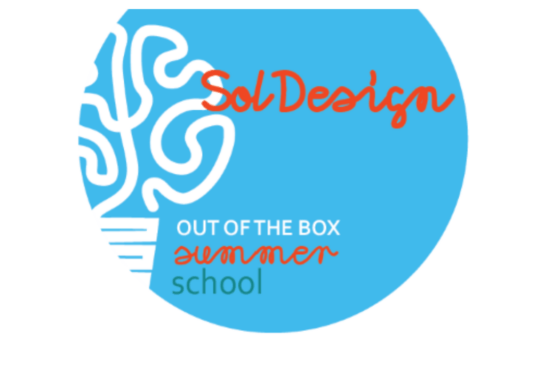 Venue: Maribor, SloveniaDate
: 28 August - 9 September 2022Credits: 3 ECTS
For students in Engineering, Computer Sciences, Natural Sciences, Economics, Humanities... 
From 28 August to 9 September 2022, the University of Maribor, Faculty of Civil Engineering, Transportation Engineering and Architecture, offers a 3 ECTS Solution Design Summer School for students in Engineering, Computer Sciences, Natural Sciences, Economics, and Humanities. The Summer School is one of ATHENA's Blended Intensive Programmes (BIP), combining physical mobility with a short period of online participation. BIP were recently introduced by the new Erasmus+ programme (2021-2027) as an alternative form of mobility.
The website for the Solution Design Summer School, including rules for participation, can be found here.
Contents
Solution Design is a methodology, which evolved from the many experiences of professors at various universities. It is based on the concepts of "learning by doing", "project-based learning", "problem-based learning", "design thinking" and other similar or relevant approaches.
The problem topic of the summer school is focused on the value of waste, whereby waste includes anything from garbage to thoughts. The main learning outcomes will be the capability of the following principles of Solution Design, taught and experienced on the chosen problem:
Systemic approach and holistic design thinking
Interdisclipinary problem identification, formulation, and analysis
Interdisciplinary solution design, which includes technical, ecological, biological, economic, sociological, artistic, and other perspectives
Problem and solution modelling, prototyping, testing and presenting, using most effective techniques for a given situation
Extensive teamwork, challenging tutoring, and inter-team discussions
Calendar
Fill in the application form until 15 July 2022 (no registration fees applicable for University of Siegen students).
Receive the information on admission by 23 July 2022.
Apply for Erasmus+ funding through the International Office at University of Siegen, starting from 1 August 2022.
Come to Maribor from 28 August to 9 September 2022.
* Participation may include a short supplementary period of online attendance.
Funding
BIP - The Erasmus+ programme introduces new Blended Intensive Programmes (BIP) as alternative mobility for students and staff. BIP combine short-term physical mobility with a virtual component and make Erasmus+ mobility more flexible. Students who participate in BIP can combine their study plans at their home institution and mobility at the same semester.
Students will receive support for physical mobility: 70 Euro per day. Students with fewer opportunities may receive travel support. Students who do not receive travel support can opt for green travel. In this case, they will receive a single contribution of 50 Euro as a top-up amount to the individual support and up to four days of additional individual support to cover travel days for a return trip, if relevant.
The International Office of the University of Siegen provides further information and support to students for physical mobility. Please contact Susanne Engelmann, susanne.engelmann@zv.uni-siegen.de.
Contact
For any question, please get in touch with the International Relations Office at University of Maribor, summerschool@um.si, or Merle Bollmann, ATHENA Office at University of Siegen, merle.bollmann@uni-siegen.de.