Psychology
Short information
Restricted
admission
Regular
study time
Winter
semester
Summer
semester
yes
6 Semester
✔
Admission procedure
locally restricted, application required
Graduation
Bachelor of Science
More information
see below
Deadlines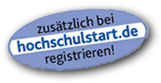 The Degree Program
Subject of psychology is the description and explanation of human behavior and experience. For this purpose, psychology investigates internal and external causes of human behavior in order to deduce general, life-spanning laws and to determine individual differences. As an empirical science, it consists partly of natural and partly of human and social sciences.

The bachelor's degree in Psychology at the University of Siegen offers a broad core curriculum, consisting of a method training (empirical-scientific work, statistics, diagnostics, experimental psychology internship), the basics (general psychology, biological psychology, developmental psychology, differential psychology, social psychology), the scope ( clinical psychology, occupational, organizational and business psychology, educational psychology), a minor subject, a work-related internship and the bachelor thesis. The contents are based on the criteria of the "Qualitätssiegel B.Sc. Psychologie" (Quality Seal) of the German Psychological Society (DGPs).
Important Information
The completion of the Bachelor's and Master's Degree in Psychology enables graduates to undergo training as psychological psychotherapists.
Business Perspectives
For most occupational fields within psychology, a bachelor's degree in psychology is not sufficient qualification. Only the consecutive master's degree program opens up many career opportunities. Currently master's graduates have very good chances in the job market. You can work in various, constantly growing professional fields:
Teaching and Research
Clinical psychology and psychotherapy (for example, after a postgraduate psychotherapy training in a private practice, in psychiatric and psychosomatic clinics)
Work, organization and business psychology (for example in personnel development)
Educational psychology (for example as a school psychologist)
Market research, advertising agencies, opinion research institutes, media psychology
Health psychologist , traffic psychologist , sports psychologist , expert in forensic psychology

Before the start of the lecture period, we recommend that you at least look at the study course plan of your degree program so that you know which modules are planned for the beginning of the study.
Masterprogramme
Psychology (in planning, subject to accreditation from WiSe 2020/21)
Further information for those interested in psychology studies in Siegen can be found"here".