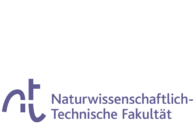 Online applications for the winter term 2022/2023 are open for EU students from July 15th, 2022, until August 31st, 2022.
Nano-Seminar on July 13th at 5 PM. Amr Farrag speaks about "Optical Kerr shutters for the investigation of ultrafast emission dynamics of single emitters"
Welcome meeting and Q&A for incoming international students on October 7, from 10 to 12 AM. Here the Zoom link
We kindly invite you to the annual evaluation meeting of the master degree program Nanoscience and Nanotechnology scheduled for
May, 4th 2022 at 4:00 p.m in room H-C 5326. Here also the Zoomlink
Join our presentations of our English-speaking master's degree programs via zoom from Tuesday to Thursday 29.-31. March 2022. Please find detailed information and the links to the sessions here
Please find details on the examinations period of Winter Term 2021/22 here
Campus Step-by-Step for incoming international students. Here the link 
New nano mailing list. If interested please subscribe here! 
Amendment of the examination rules for students starting in the Winter Term 2021. See Documents section for details. 
Admission
Application Deadlines
Online applications for the winter term 2022/2023 can be submitted only from February 1st, 2022, until April 30th, 2022, for students outside the EU and from July 15th, 2022, until August 31st, 2022, for students in the EU (your status as EU students is based on your country of origin and not country of residence).
Considering the duration of the visa process, an earlier application is highly recommended.
Admission Requirements
1. B.Sc. in Physics, Chemistry or Electrical Engineering (with grade 2.7 or better)
If the above requirements are not met there is the possibility to qualify on the basis of letters of recommendation and/or a discussion with academic experts
2. Proficiency in English (not requested for students with a high-school degree in the EU and from native English speaking countries): TOEFL (Code No. 8429) 533 (paper-based), 200 (computer-based), 72 (internet-based); or CAE level C; or IELTS grade 6; or English on level B2 of the CEFR (Common European Framework of Reference for Languages).
Please note that a certificate from your educational institute stating that your previous education was in English cannot be accepted instead of a language certificate
How to apply
Applications must be submitted through online registration at Online application (Admission page) ONLY
A scan pdf of the following documents is required for application
Tabular resumé (including the achieved overall grades, home address, e-mail and phone number). Feel free to use your own template but we recommend that you create your tabular resumé with Europass CV (free of charge).

Copies of bachelor's certificate and transcript of records, if applicable, with an official translation in English;

Proof of English language proficiency
Do not send hard copies. Applications by regular mail or e-mail will not be considered!
Important note: All relevant information about your application (status, submitted files, etc.) can be checked and organized through the online platform. Please refrain from personal inquiries.
The application is free of charge: the University of Siegen will not charge a fee for processing your application.
Further information
Guidelines on how to apply via Unisono
Frequently asked Questions (FAQs)
In case of admission, original documents have to be presented for enrollment.
If you have any general questions regarding the master program, please contact Ms. Faria Afzal, International Student Advisor: igs.advisor@nt.uni-siegen.de