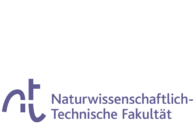 Online applications for the winter term 2022/2023 are open for EU students from July 15th, 2022, until August 31st, 2022.
Nano-Seminar on July 13th at 5 PM. Amr Farrag speaks about "Optical Kerr shutters for the investigation of ultrafast emission dynamics of single emitters"
Welcome meeting and Q&A for incoming international students on October 7, from 10 to 12 AM. Here the Zoom link
We kindly invite you to the annual evaluation meeting of the master degree program Nanoscience and Nanotechnology scheduled for
May, 4th 2022 at 4:00 p.m in room H-C 5326. Here also the Zoomlink
Join our presentations of our English-speaking master's degree programs via zoom from Tuesday to Thursday 29.-31. March 2022. Please find detailed information and the links to the sessions here
Please find details on the examinations period of Winter Term 2021/22 here
Campus Step-by-Step for incoming international students. Here the link 
New nano mailing list. If interested please subscribe here! 
Amendment of the examination rules for students starting in the Winter Term 2021. See Documents section for details.