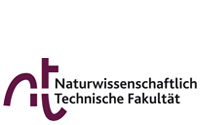 Welcome meeting and Q&A for incoming international students on October 7, from 10 to 12 AM. Here the Zoom link
Campus Step-by-Step for incoming international students. Here the link 
New nano mailing list. If interested please subscribe here! 
Amendment of the examination rules for students starting in the Winter Term 2021. See Documents section for details. 
CANCELLED! - Nano Seminar on July 21 at 5 PM: Merle Richter speaks about "Terahertz biosensor for PCR-free DNA detection in relation to tumor marker MIA". Here the Zoom link
Join the University of Siegen's Virtual International Day (USiVID) on June 10, 2021! Here the link
On 1.4.21 at 1 PM (CET) Info Webinar for prospective students.

General Information
Short Facts
Period of study
4 semesters / 2 years
Prerequisites
B.Sc. in Physics, Chemistry or Electrical Engineering (with grade 2.7 or better)
English proficiency requirements
English as a native language; or TOEFL (Code No. 8429) 533 (paper-based), 200 (computer-based), 72 (internet- based); or CAE level C; or IELTS grade 6 or equivalent; or English on level B2 of the CEFR (Common European Framework of Reference for Languages
1st semester

Three different programs to acquire the fundamentals of nanoscience, to be chosen based on the student background

Seminar in nanoscience and nanosafety

2st semester
Compulsory courses in nanochemistry, photonic devices and nanoelectronic devices
Internships in "Micro and Nanotechnology" and "Nanosynthesis and Nanoanalytics"
3st semester
Selection of a wide list of compulsory elective courses
Research internships to prepare for the master project.
4st semester
Master thesis in a research group
International Master Degree
The grades and credits of the program are based on the European Credit Transfer System (ECTS), which guarantees a high international acceptance of the M.Sc. degree
(For further information about the master program and the lectures please refer to the order of study and the module handbook, respectively.)
Information about studying at the University of Siegen can be found at the International Student Affairs webpage.
Semester Fees and Living Costs
Semester Fees
Students of the University of Siegen are not charged tuition fees. However, there is a semester fee of approximately EUR 250 due before every semester start as part of (re-)registration.
Cost of Living
It is important that students calculate their finances through the degree completion and ensure they have enough funds to cover semester fees and living costs. The estimated average cost of living amounts to 700 to 800 EURO per month, including rent, health insurance, food, clothing, learning materials, phone and internet, travel expenses, entertainment, and sports. These estimated costs of living could vary depending on lifestyle, type of accommodation, budget, and spending habit. Please note that additional one-time expenses for residence permit and deposit amount to approximately EUR 600.
Further information about studying at the University of Siegen can be found at the webpages of the International Student Affairs.
Course Structure and Schedule