Teacher Education at secondary schools, junior high, and comprehensive schools (HRSGe)
Bachelor's and master's degrees for teacher education
The teacher training program consists of a 6-semester bachelor's degree and a 4-semester master's degree program – independent of the chosen type of teacher training. The University of Siegen offers a teacher training program starting at the undergraduate level, i.e. with a close link between the subject-specific studies and the specialist didactic and educational sciences contents from the start of the bachelor's program.

Additionally, the University of Siegen offers the option of studying for a teaching degree for secondary schools, junior high, and comprehensive schools with integrated special education.
Admission requirements
General university qualification
Under certain conditions:
Subject-specific university qualification
(Please enquire in advance whether your degree will be accepted!)
Professionally qualified persons
(Please enquire in advance wether your professional qualification will be accepted!)
Center for Teaching Training and Educational Research (ZLB)
Information on the B.A./M.A. programs
Possible subject combinations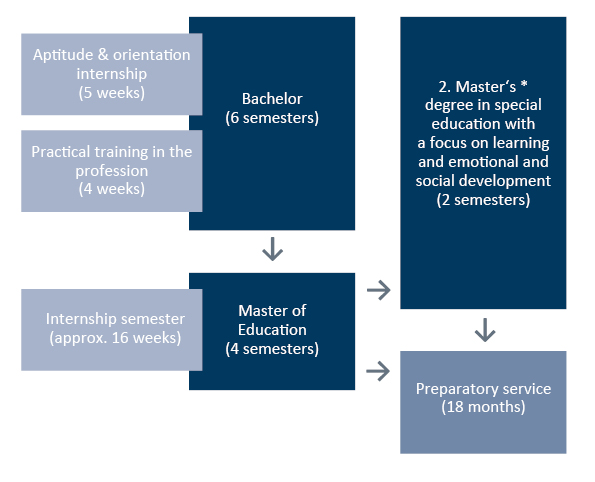 Language of instruction
German, foreign language in some subjects. Subject of instruction: English, French
Start of degree program
In the bachelor's program for teacher education, the first semester of study must be the winter semester.