University of Siegen Alumni Association - The International Network
Regardless of whether you completed your studies some time ago, or are still working on your degree, everyone who has studied, taught, worked or conducted research at the University of Siegen should stay connected. Become a part of the international network of your university! Benefit from lively exchanges between theoretical and practical knowledge, make contacts and take advantage of the variety of services offered by us, the Alumni Association of the University of Siegen, together with the specialist alumni groups of the faculties. Your participation will also allow you to actively shape the network.
Are you not yet a member of the network? Click here to create your "myAlumni" profile in the Alumni Portal!
---


Alumni share experiences from their personal and professional development in these interviews. They may have all studied at the University of Siegen, but each one of them has their own story to share. Click here to read their portraits.


[New]

My Uni Siegen signpost

: Our international alumni highlight their connections to the University of Siegen by holding a signpost with the distance to Siegen from some particularly meaningful places at their current location. Click here to read more about our ambassadors.


International scientists from our research network give an insight into their research collaboration with researchers from the University of Siegen. Click here here to see the research alumni gallery.
| | | |
| --- | --- | --- |
| studio: A - Panel discussions with alumni. In our panel discussions, alumni talk about starting and progressing in careers prospects in different fields with students. They share their personal experiences and give insight into different areas of activity and the associated perspectives. Click here to read more about studio: A. | Finishing with your degree doesn't mean you're finished with your university. We offer all kinds of group events at the university, in which our alumni can participate in order to stay in touch with other alumni, students and the university. Click here to read more about alumni meetings. | We manage the university-wide international network of the University of Siegen through our myAlumni portal. On this portal you can create a profile featuring information about your time at the university of Siegen and your career, join departmental alumni groups, hear about our offers and services, make new contacted and play a part in actively shaping the network through you involvement. Click here to be taken to the alumni-portal. |
Latest News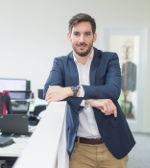 Neues Alumni-Porträt online:
Peter Kammerer. Cluster Coordinator, GIZ Water and Energy Cluster, Deutsche Gesellschaft für Internationale Zusammenarbeit (GIZ) GmbH, Lusaka, Sambia.
Entwicklungszusammenarbeit – leidenschaftlich und verantwortungsvoll – auch in Zeiten von Pandemien. Peter Kammerer absolvierte zwischen 2005 und 2008 an der Universität Siegen sein Bachelorstudium in Social Science mit Volkswirtschaftslehre im Nebenfach. Während seiner Studienzeit in Siegen und vor Beginn seines Masterstudiums 2009 an der "London School of Economics" (LSE) sammelte er vielfältige praktische Erfahrungen, die ihn letztendlich zu einem Berufseinstieg in der Entwicklungszusammenarbeit bei der "Deutsche Gesellschaft für Internationale Zusammenarbeit (GIZ) GmbH" bewogen, wo er bis heute tätig ist. Aktuell leitet er als Mitarbeiter bei der GIZ das Wasserprogramm in Sambia und ist dort für etwa 45 Mitarbeiter verantwortlich. Hier mehr dazu lesen.

"Siegen hilft Studierenden" – Helfen auch Sie!
An der Universität Siegen ist eine Crowdfunding-Aktion für Siegener Studierende gestartet, die durch die Corona-Pandemie unverschuldet in finanzielle Not geraten sind. Die Universität, die Gesellschaft der Freunde und Förderer und der AStA haben deshalb eine Spenden-Aktion für eine Überbrücksfinanzierung ins Leben gerufen. Wir laden unsere Alumni ein, sich nach ihren persönlichen Möglichkeiten an dieser Aktion zu beteiligen und das Projekt mit einer Spende zu unterstützen.
Grundsätzlich ist natürlich jeder Beitrag für das Hilfsprojekt für unsere Studierenden höchst willkommen und wird dringend benötigt – jeder Euro hilft! Hier mehr dazu lesen.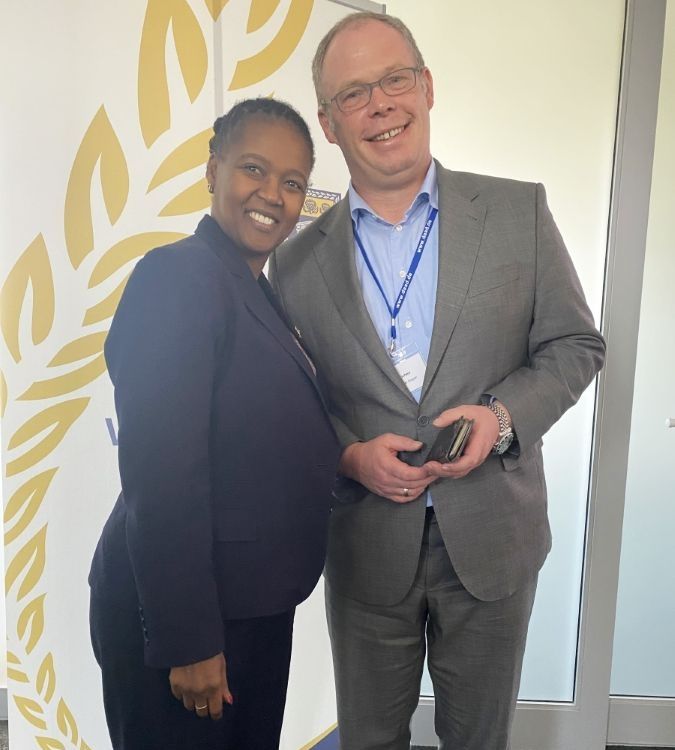 Treffen in Südafrika
Ulf Richter, Kanzler der Universität Siegen, und Alumna, Prof. Dr. Pamela Dube, Vizerektorin der University of the Western Cape, Kapstadt tauschen sich über Kooperationen aus.
Im Rahmen einer vom DAAD organisierten "Hochschulpolitischen Reise" nach Südafrika besuchte eine Kanzlerdelegation deutscher Hochschulen unter anderem die University of the Western Cape (UWC) in Kapstadt. Hier mehr dazu lesen.