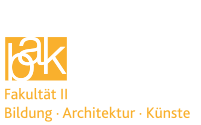 Dr. Josephine Krüger/Katrin Hoffrichter
Universität Siegen
Adolf-Reichwein-Straße 2a
57068 Siegen
Office: AR-NB 014 
Phone: +49 271 740-2606
E-Mail: ProKo@bak.uni-siegen.de

Financing your PhD
Becoming accepted as a Ph.D. student at our faculty does not involve being funded by our organisation. In most cases, Ph.D. students with a research proposal will apply for research positions at their supervising professor's department. Please ask your supervising professor if he or she has vacancies for Ph.D. students.
You can also just have a look at our university's vacancies.
If you are interested in one of our scholarships, please contact Dr. Daniel Müller of House of Young Talents.
Also, you might be able to receive a scholarship from the German Academic Exchange Service.