Teacher Education at Elementary Schools (Gs)
Bachelor and Master for Teacher Education
The teaching degree program consists of a 6-semester bachelor's and a 4-semester master's program - independent of the chosen teacher's office. The University of Siegen offers well-supported teacher education, i.e. a close link between the subject-scientific studies with specialist-didactic and education-sciences contents from the commencement of the bachelor's studies.

At the same time, the University of Siegen offers the option of studying for a teaching degree for elementary school with integrated special education.
Admission requirements
General university qualification
Under specific requirements:
Subject-related university entrance qualification
(Please enquire in advance if your degree will be accepted!)
Professionally qualified persons
(Please enquire in advance if your professional qualification will be accepted!)
Center for Teaching Training and Educational Research (ZLB)
Study information on the BA/MA studies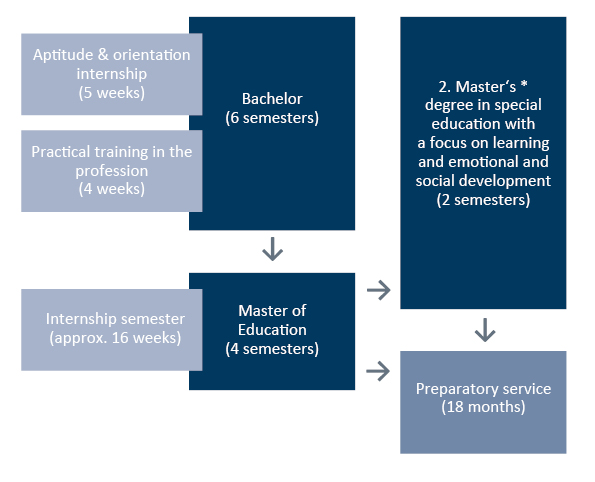 Commencement of studies
In the Bachelor for Teacher's Education, the first semester of study must be the winter semester.
Foreign language skills
Teacher education generally requires documentation of knowledge in two foreign languages, which is usually done by submitting the university qualification. Those who have learned another language than German as their native language and have acquired a German-language university qualification, only needs to document skills in one other language.