Alumni Academy: Further education and international exchanges
Though our offerings for further education, we want to promote international understanding and intercultural exchanges in a meaningful way. These projects are funded by the DAAD - German Academic Exchange Service.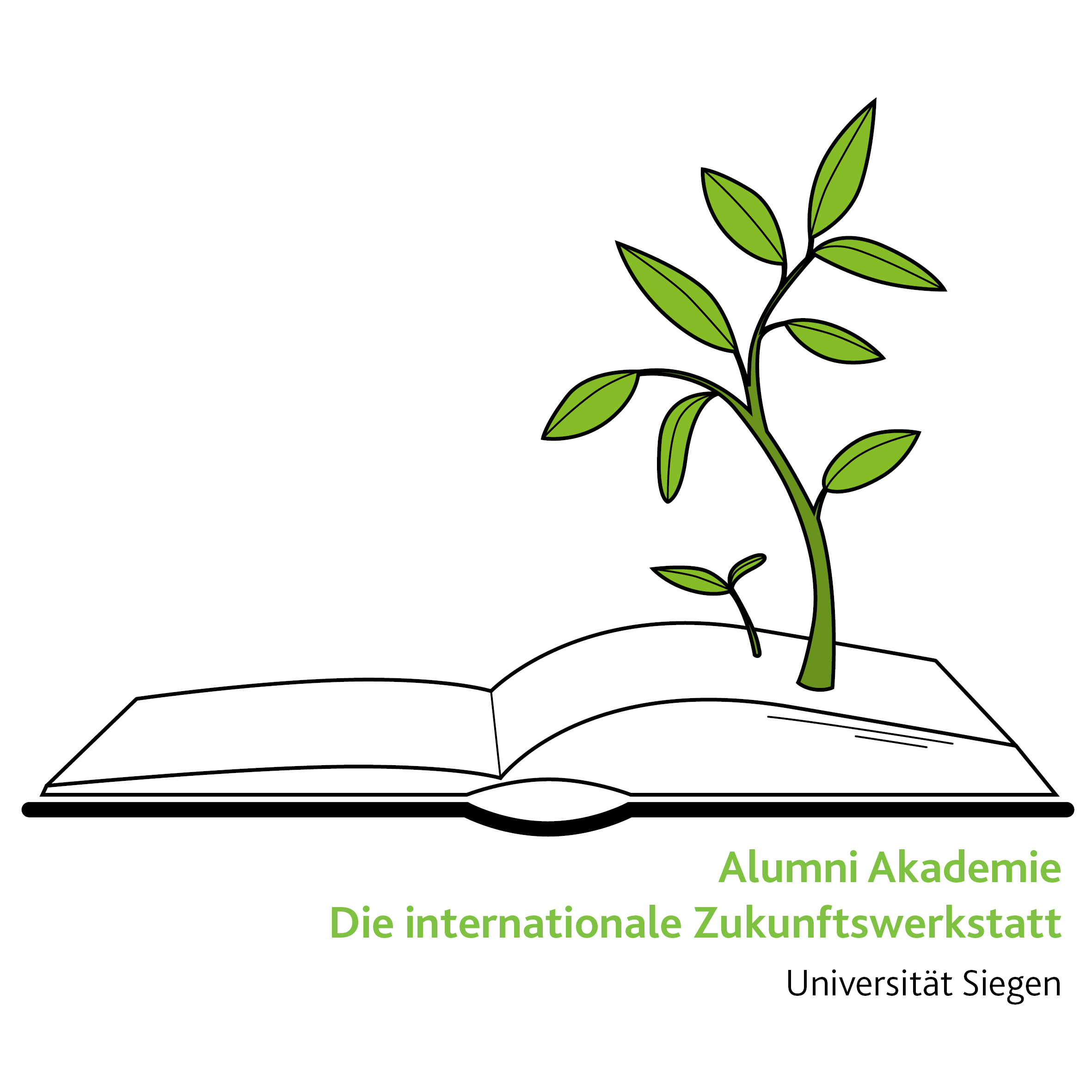 Alumni Academy
The Alumni Academy's "Die internationale Zukunftswerkstatt" is aimed toward international alumni of the University of Siegen, and is designed to support them in their personal and professional further education.

In the "Internationale Zukunftswerkstatt" participants work together in an interdisciplinary composition on projects for sustainable development. The focus here is on education, digitalisation, social and development-related topics.


Alumni Academy / Digitalisation 20+ and Sustainability / 2021 and 2022
In the "Internationalen Zukunftswerkstatt - Blended Education" the participants, international alumni and research alumni of the of the University of Siegen, are invited to work together on concepts of digital teaching and blended learning.
Alumni Academy / Sustainability / 2014 and 2015
In this "Internationale Zukunftswerkstatt" the participants worked together in an interdisciplinary manner on projects from their various regional, cultural and professional contexts which are related to sustainable development.
Sustainability Conference 2015
The international alumni participating in the 2014/2015 Alumni Academy presented their projects to experts and shared their experience in project development and how it can be used for sustainable development.
Alumni Summer School
In accordance with the motto "Shaping the future humanely - paths to sustainability" the interdisciplinary Alumni Summer School of 2013 dealt with the topics of "shaping the environment", "social responsibility" and "economic thinking".