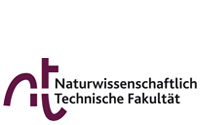 Welcome meeting and Q&A for incoming international students on October 7, from 10 to 12 AM. Here the Zoom link
Campus Step-by-Step for incoming international students. Here the link 
New nano mailing list. If interested please subscribe here! 
Amendment of the examination rules for students starting in the Winter Term 2021. See Documents section for details. 
CANCELLED! - Nano Seminar on July 21 at 5 PM: Merle Richter speaks about "Terahertz biosensor for PCR-free DNA detection in relation to tumor marker MIA". Here the Zoom link
Join the University of Siegen's Virtual International Day (USiVID) on June 10, 2021! Here the link
On 1.4.21 at 1 PM (CET) Info Webinar for prospective students.

Nano Seminar
Location: Room H-B 6414 and on Zoom: https://uni-siegen.zoom.us/j/92568544165?pwd=cFI4SHdhMWVPN3pmbjEreGVqdVJTZz09
Schedule: Wednesdays at 17:00
Winter Semester 2021
| | | |
| --- | --- | --- |
| Date | Speaker | Title |
| 13.10.2021 | | |
| 20.10.2021 | | |
| 27.10.2021 | Charles Ogolla, Univ. Siegen | Ongoing and planned 2-D-Activities |
| 03.11.2021 | | |
| 10.11.2021 | | |
| 17.11.2021 | Merle Richter, Univ. Siegen | Terahertz biosensor for PCR-free DNA detection in relation to tumor marker MIA |
| 24.11.2021 | Dr. Shiva Mohajernia | Nanostructured materials for energy conversion applications |
| 01.12.2021 | | |
| 08.12.2021 | | |
| 15.12.2021 | Dr. Christian Pritzel | Nanoparticles for the design of ultra high performance concretes |
| 22.12.2021 | Marco Hepp, Univ. Siegen |  Insight into cooperative research on complex components (sensors, fuel cells) based on organic materials |
| 12.01.2022 | Max Müller |  Nanogel-based sensor systems for the improved detection of pathogenic bacteria |
| 19.01.2022 | Florian Sledz, Univ. Siegen |  Electrical excitation of color centers in n-type diamond Schottky diodes |
| 26.01.2022 | Jean Marie Nsanzimana |  Nanomaterials for catalytic applications |
| 02.02.2022 | Philipp Reuschel, Univ. Siegen |  Vector magnetometry using nitrogen-vacancy centers in diamond |
Previous Schedule