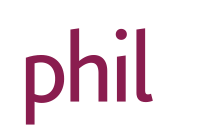 M.A. Roads to Democracies
Historical and Contemporary Perspectives on Politics and Culture
Study Profile
The M.A. "Roads to Democracies Historical and Contemporary Perspectives on Politics and Culture" is an international, interdisciplinary, and research-oriented Master of Arts program integrating the subjects of history, political science, and sociology. The full-time program has a duration of two years (four semesters).
The program aims to provide students with analytical tools and theoretical knowledge that help to understand and explain the interrelation between institutional structures, political processes, and the social and cultural foundations of democracy. Students shall develop a broad, comparative understanding of the mechanisms behind democratic processes from a historical and social scientific perspective. Thus, students will acquire the competence to assess present-day democratic developments on a national and supranational level. They will obtain theoretical knowledge and gain advanced insights into comparative research methods in history and the social sciences. The interdisciplinary curriculum focuses on political, economic, historical, social and cultural aspects of democratic ideas, institutions, and structures within and outside Europe. .
Language of instruction:
English
Fees:
No tuition fees are charged at University of Siegen. Students need to pay an administrative fee which includes the semester ticket for free public transport. During the semester abroad no fees are charged.
Degree:
Master of Arts (M.A.)
Duration:
2 years / 4 semesters
Life in Siegen:
please find further information on accommodation, finances etc. here
Study Model
The M.A. "Roads to Democracies Historical and Contemporary Perspectives on Politics and Culture" can only be studied as a "1-Fach-Studiengang" (single-subject course of studies withtout the option to combine it with other subjects).
Modell A:
1-Fach-/
Interdisziplinärer Studiengang
Fach
(8 Module)
72 LP
Masterarbeit und
mündliche Prüfung / Kolloquium
30 LP
Studium Generale inkl. Praktikum
(2 Module)
18 LP
The course of studies is only available full-time.
Modules
The program comprises compulsory core modules as well as elective courses:
1. Semester
Introductory Module            
Actors and Institutions in Historical and Contemporary Perspective
2. Semester
Empirical Research on Democracy
Political Cultures and the Public Sphere: Past and Present
3. Semester
Global and Transnational Processes: Past and Present
Democracies in Comparative Perspective
OR:
Thematic Module Abroad  - optional          
4. Semester
Master's Thesis and Master's Presentation (Master Examination)
Flexible elements that can be completed every semester
Additional Special Studies Module
Master Thesis Module
One Internship (8 weeks) – compulsory  -– Substitution in through modules upon request and in exceptional cases
"Studium Generale Module"
Modes of teaching are seminars, blended-learning courses, workshops, projects, conferences, and lectures.Students are expected to obtain an average of 30 credit points per semester and must acquire 120 credit points over the entire program.
Please refer to the module handbook for detailed information.
International aspects
The possibility of an integrated semester abroad at a partner university as well as joint web-based seminars and an international learning environment give students the opportunity to gain experience in international working groups and to experience intercultural exchange. The partner universities are currently:
The language of instruction and examination is English.
Partner universities with combination of courses and research for M.A. Thesis:
Marmara Üniversitesi (Turkey): Turkish language skills required
Piraeus (Greece): EU thesis topic required
Uniwersytet Pedagogiczny im. Komisji Edukacji Narodowej w Krakowie (Poland): Institute of Political Science and Administration
Funding for the stays is provided by the Erasmus+ program. No tuition fees are charged at the respective locations.
The study semester abroad is not compulsory. The study program can also be completed entirely at the University of Siegen.
Perspectives
The Master of Arts Degree in the program Roads to Democracies qualifies successful candidates for admission to doctoral studies/ PhD studies..
The Master's program provides a good basis for responsible positions in, e.g.: international organisations and NGOs, international aid and development agencies, private and public research institutions and institutes of higher education, culture agencies and cultural heritage institutions, publishing houses, journalism and media agencies concerned with international and intercultural communication, political parties, associations, foundations, international and internationally operating companies.
Please also check our international Alumni Network.
Admission requirements and application
An above average first academic degree (Bachelor's degree or equivalent) in history, political science, sociology or in a related field of study with a final grade of at least "good" (local grade 2,5).

A very good command of English (equivalent to Level C1 of the CEFR) documented by internationally recognised test certificates (e.g. IELTS, TOEFL, Cambridge certificate). In some cases students can be exempted from submitting a formal test certificate, e.g. when students have obtained a BA degree from a university where the language of instruction was English.

Admission to the Master's program requires a proof of a study-related special qualification.
A study-related special qualification is ascertained when the submitted documents, in particular the transcript of records, the letter of motivation and the exposé show that the student has the ability to conduct independent scientific work and has the relevant methodological competencies that enable him/her to successfully complete the Master's program.
The assessment of the study-related special qualification is part of the application procedure. It is based on the submitted application documents (see application documents).